Consultancy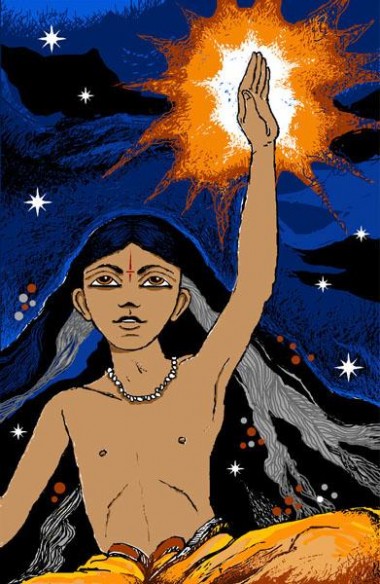 "A big obstacle to realising children's democratic participation is the lack of blueprint and working examples. There is urgent need for methodologies, tools and skills to make children's participation a reality"
Dhruva is the consultancy arm of CWC. Drawing on CWC's three decades of experience in pioneering children's and civil society participation, Dhruva advises governments, NGOs and businesses from all over the world on how to work effectively with children and respect children's right to self-determination.
For decades, children have been meek victims and passive recipients of adult benevolence. This is changing because it has become clear that most programmes and policies concerning children that have been formulated without their participation have either been ineffective or in many cases even detrimental to them.
Since the ratification of the United Nation's Convention on the Rights of the Child (CRC), it has been universally recognised that principles of the CRC should become integral to the programming of all interventions related to children. Dhruva was established to help governments, NGOs and businesses meet this challenge.
Our team includes founders and core members of CWC, as well as experts in children's and civil society participation from around the world.
Our clients include governments, aid agencies and NGOs, corporations and academic institutions.
Our vision:
A world where there are organisations of adults and children who are committed and able to ensure children's participation and the realisation of their rights.
Our mission:
To enable children, marginalised communities and especially marginalised children to realise all their rights, with a particular focus on the core principles of the UN Convention on the Rights of the Child: the best interests of the child, the right to be heard, the right to organise and the right to appropriate information.
To develop the capacity of those working with children and marginalised communities to empower children to realise their rights through democratic participation.
To help clients develop policies, positions and action plans to address issues such as child labour and education.
To build the capacity of clients to design rights-based programmes where children's/people's participation is integral to all aspects including planning, implementation, monitoring and evaluation.
To help clients identify monitor and evaluate interventions designed for children and to measure children's participation.
To help children's service providers children to be more child friendly and to nurture children's realisation of their rights.
Our unique approach
We link theory and practice. Dhruva's approach draws on three decades of pioneering work by CWC in children's and civil society participation.
We are collaborative, not didactic. We recognise that there are no standard approaches to effective participation. Rather than dictate a solution, we work with clients to develop internal consensus about appropriate solutions.
We're with you for the long term. We continue to support and mentor clients to ensure the successful implementation of our recommendations.
Our skills
Dhruva has provided Save the Children with some of the most important and informed paradigms of child participation Save the Children has engaged with."
– Dharshini Seneviratne, Head – Learning and Impact, Save the Children, Sri Lanka
Dhruva offers a range of consultancy, assessment and capacity building services to children, governments, corporations, and NGOs all over the world:
Organisational Development
Developing organisational strategy
Strengthening organisational capacity
Strengthening management skills and systems
Designing manuals, handbooks, and tool kits
Policy Formation
Situational analysis
Designing and conducting surveys and environmental scans
Designing and developing polices and legislation
Designing structures and processes for children's and people's participation
Designing structures and processes for children's ombudspersons
Gender and sexuality programming
How we work with clients
Our interventions are light-touch and tailor-made. We aim to collaborate with you in designing the methods of our work with you, just as we do when training and making recommendations. For assessments, we can employ a combination of desk research and field visits according to your needs and resources. Our training and capacity building programmes, too, can be carried out on your site, at our office in Bangalore or at our campus, Namma Bhoomi, in Kundapur.
If you are interested in contracting Dhruva, please get in touch. If you email, please put 'consultancy' in the subject line.
Case study: building a rights-based approach to field work
Dhruva was contracted by Save the Children Sri Lanka (SCiSL )to assess their programmes and develop the capacities of the staff and children, within a rights framework. The project was carried out in three phases. First Dhruva performed an an assessment of the organisation. Second, Dhruva initiated a capacity building of all the staff, including senior management, partners and children in three districts of Sri Lanka that face unique socio-political challenges. Third, Dhruva created a mentoring program for ongoing needs of SCiSL.
The capacity building workshop facilitated the participants to engage in an intensive 'poverty mapping' exercise of children in Sri Lanka. The capacity building programme has resulted in significant changes within SCiSL and it has introduced a rights based and democratic approach to their work in the field, including bottom up planning.
"Dhruva worked with Save the Children in Sri Lanka on an intensive capacity building programme on mainstreaming rights-based child participation in Governance. As the manager of the capacity building programme, I can confidently attest to the fact that Dhruva is eminently qualified for rights-based child participation capacity building. Dhruva has provided Save the Children with some of the most important and informed paradigms of child participation Save the Children has engaged with, built around the remarkable experience of the team in empowering children in diverse locations around Asia."
– Dharshini Seneviratne, head of Learning and Impact, Save the Children, Sri Lanka
Case study: Assessing the effectiveness of children's rights programming
Dhruva was contracted to lead on a  strategic review of  the Nepal's 'children's clubs', commissioned in 2010 by a Consortium of 57 national and international Nepalese children's rights organisations in collaboration with the UNICEF Nepal, Save the Children, Plan Nepal and World Vision International. This review focused on the developments during the last decade, and drew extensively from the consultations held with children who represented 181 child clubs from 10 Districts of Nepal.
"It has been a pleasure to work with Dhruva throughout this process. The meetings which you facilitated in Kathmandu with stakeholders have also paved the way for further discussion around existing and future strategies for child club support in Nepal."
Miriam Kramer, Social Policy & Decentralization, UNICEF, Nepal
When you look into a child's eyes you expect to see hope, trust and innocence; but when you see these signs of childhood are replaced by betrayal, hunger, fear & suspicion, we need to take a serious stock of ourselves and the society we have created.

- Nandana Reddy | CWC

Related Posts

More posts: education