Namma Nalanda Vidyapeeta

We believe that every child is unique. Yours too.
Institutions of education, whether in the government or non-government sector or at- tached to universities, set up by the Government have had little impact on this situation in sixty years since independence. They were, and are often constrained by their mandate, which looks at the formal education system without consciously locating it within the larger developmental context.
With growing commercial interest in education and conflicting pressures of a globalised market, these schools need to be clearly attuned to the needs of the deprived and prove that it is possible within the given 'formal' system of education, to mould the 'new Indian citizen' in keeping with our Constitutional values and principles and who truly reflects in conduct and practice the values and principles enshrined in our Constitution and embody the ethos and culture of Democratic Participation and Self Determination.
At the base are over 20 crore children in the age group 6-14 whose right to education is now guaranteed by the 86th amendment to the Constitution of India, 2002 and the Right to Education Act 2009. But in spite of such guarantees, conservative estimates suggest that nearly three crore among them are never enrolled and of those enrolled about 52% drop off before class VIII. This implies that nearly half the children in the age group 6-14 could be out of school.
The school is inspired by the principles of Montessori that emphasise freedom with responsibility, and respect a child's natural psychological development. The essential elements are: multi-age classrooms, student's choice of activity from within a prescribed range of options, uninterrupted blocks of work time where students learn concepts from working with specialised educational materials rather than mere instruction.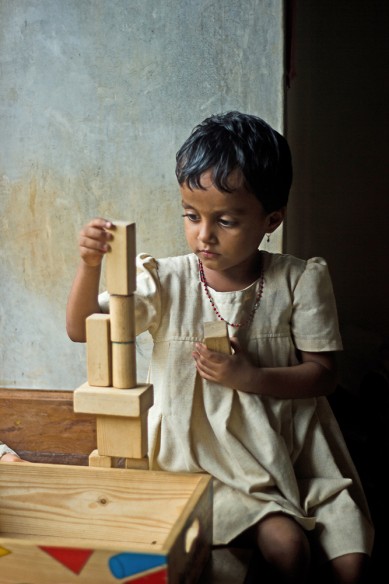 We develop learning plans for each child based on their unique ability and their own pace of learning and equip children with the skills to access and use knowledge to lead meaningful and rewarding lives. We provide individual attention as well as access to Montessori based learning material, well equipped labs, a library and sports facilities. Children are enabled to work with their head, heart and hand so that they are complete individuals who contribute meaningfully to the society they live in.
We offer Pre-primary, Elementary and Secondary education and a Diploma in professional education for children above the age of 14 years.
We are affiliated to the Karnataka State Secondary School Leaving Certificate [SSLC]. We also enable children to appear for exams conducted by the National Institute of Open Schooling (NIOS) and the Indian Certificate of Secondary Education [ICSE].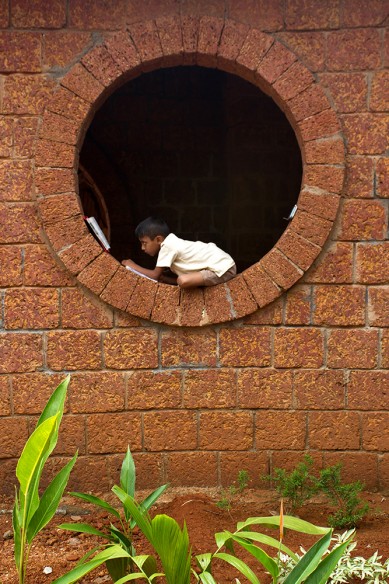 The faculty at Namma Nālānda, play a crucial role in every child's learning process. Guided by educationist Amukta Mahapatra and led by Harin Hattangadi, Director of Namma Nālānda Vidyapeeta, a team of qualified and dedicated educators and facilitators committed to innovation in education and carefully chosen for their  expertise and understanding and respect for children, undergo a continuous process of training and self-improvement. All our staff are bound by our Child Protection Guidelines.
The Campus is located on 10 acres of verdant land on the foothills of the Western Ghats amidst old trees and water bodies. An area dedicated to art, music, dance and sculpture; vocational labs; an amphitheatre, playgrounds and a jogging track are planned to enhance the learning environment. A weather wane, a rain gauge, vegetable gardens and a fruit orchard allow children to experience nature and natural cycles.
It is envisaged that Namma Nālānda Vidyapeeta is a 'Green Campus' which will be almost self sufficient; generating its own power, recycling waste and harvesting and recharging water.
The residential campus at Namma Bhoomi across the road from Namma Nālānda Vidyapeeta is a home away from home where a carefully selected group of dedicated care givers who love and respect children provide a warm, safe and nurturing environment. There are special dorms for young children with resident guardians, a clinic with a full time nurse and doctor on call. The food is planned with an eye on nutritional value, fresh seasonal ingredients and calorie requirements.
The education and the school environment at Namma Nālānda Vidyapeeta is designed to discover and nurture the innate potential in every child.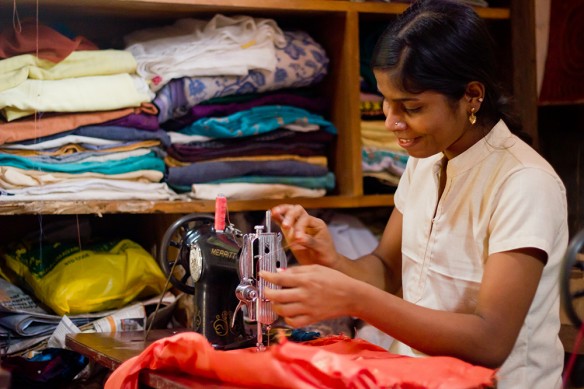 The Professional Training Institute offers a variety of technical courses that prepare young people for careers in industrial, retail, service industry and traditional crafts. The courses are designed for students to develop expertise in a set of techniques, work skills and theoretical knowledge. The curriculum and syllabus are conceived with a view of the employment market that has become increasingly specialised and demands high levels of proficiency. Graduates of the institution are also equipped to be entrepreneurs.
Admissions
Our academic year is from June to April. Admissions for the new academic year start in January but continue through the year subject to vacancy.
For more details regarding residential facilities, fee structure and admission procedures please contact the school office.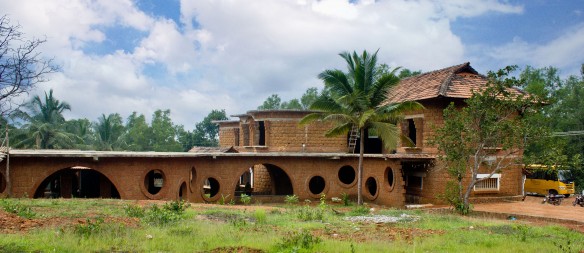 When you look into a child's eyes you expect to see hope, trust and innocence; but when you see these signs of childhood are replaced by betrayal, hunger, fear & suspicion, we need to take a serious stock of ourselves and the society we have created.

- Nandana Reddy | CWC

Related Posts

More posts: education