Testimonials
CWC was honoured to receive messages of support and congratulations from all over the world after we were nominated for the Nobel Peace Prize. Here are a few.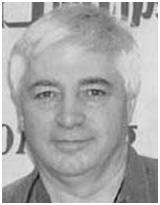 Peter Dixon – development consultant; former director, Save the Children

Of all of the very many NGOs I have met over the years CWC stands out and it's very appropriate to hear that they have been nominated for the Peace Prize.
When most organisations were just starting on the path to making a reality of children's right to be heard, CWC was not only practicing, but taking the time to share, to demonstrate and to constructively engage with others to achieve change for children. As an organisation I remember them for having achieved a real partnership with the children of Karnataka, for their innovative research, and for their proactive engagement with progressing children's rights not just locally but internationally. I think I've probably made reference to some learning from CWC's work in just about every course I've delivered.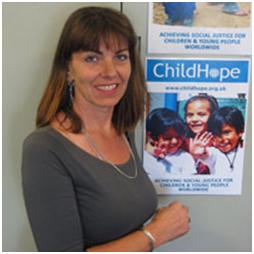 Dr. Vicky Johnson – Head of Partnerships and Programmes, ChildHope UK
I have always respected and admired CWC. They have been a leading light in children's participation for so long. I remember going to an international conference on child rights in Norway many years ago and how striking it was that CWC had brought working children to represent themselves.
Recently I had the honour of meeting some of the children in Bhima Sanghas in Bangalore. It was evident that CWC have confidence in children to speak for themselves. We had an inspiring and energetic time being educated by the working children and understanding how CWC had empowered them to change their own situation for the better.
I wish to say how much CWC have influenced me personally and how proud we are at ChildHope to be their partners.
Professor Michael Bourdillon – writer on street children and former lecturer ,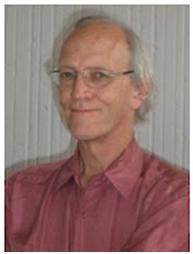 University of Zimbabwe. Michael is a team member of Dhruva, our consultancy wing.
The lessons I learned from CWC about child-centred approaches and the importance of child participation shaped my involvement with working children in Zimbabwe, and have remained central to much of my writing and research about working children and child protection since. I have also been able to use this knowledge and experience to involve children in other research projects, and in advising other child support programmes. Their recognition by the Norwegian Parliament is well deserved and should encourage others to follow their example in empowering children to help themselves.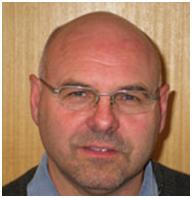 Morten Lønstad – Secretary General, FORUT Norway
I am very happy and proud that CWC is nominated for the Nobel Peace Prize 2012. It is a great honour to be nominated.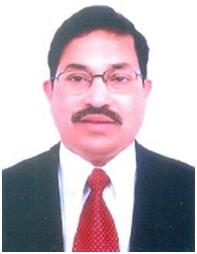 Dr. Mrutyunjay Sarangi – I.A.S, Secretary To Govt. of India, Ministry of Labour & Employment, Shram Shakti Bhavan, India
I am delighted to learn that CWC has been nominated for the Nobel Peace Prize by the Norwegian Parliamentary Committee. I feel this is the recognition for your hard work and dedication for the upliftment of marginalized and working children. Please accept my heartfelt congratulations to you on this great occasion.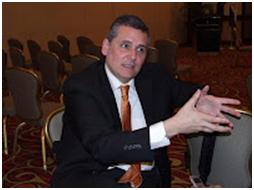 Mauricio Tolosa – Director at THOT and President at Fundacion de la Comunicologia, Chile
I'm excited that an idea that seemed radical and a challenge to the system, after 30 years of showing results and improving lives, has been recognized as not only a possible but a necessary approach to improve the present and build the future of humanity.
Brian Milne – freelance social anthropologist working as research consultant specialising in work with children/childhood, United Kingdom
When I heard of CWC's nomination for the Nobel Peace Prize by the Norwegian Parliamentary Committee I must say how much it touched me emotionally. I thought of not only CWC but all of the other organisations whose child and adult members and activists worldwide.
This is, of course, only a nomination. That is a major achievement in itself. Should the actual Peace Prize go to CWC then it will raise the banner of the cause for all children that much higher than ever before and, at least, I hope inject us with renewed vigour for the many years and struggles still before us all to get a world that is truly fit for children.
See a blog post by Brian about the nomination.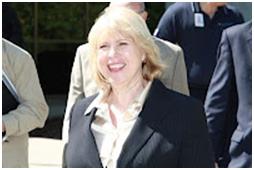 Deborah Drake Matthews – Minister of Health and Long-term Care, Government of Ontario, Canada
I can't imagine a finer, more deserving candidate for this extraordinary recognition. We're all very proud of your work.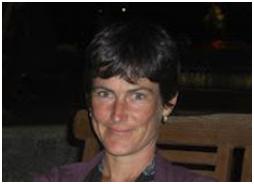 Claire O'Kane – former Child Rights and Participation Adviser, Save the Children, currently freelancing on child rights, protection, participation work, Myanmar/Burma
I have especially appreciated the ongoing commitment of CWC to empower working children and to find integrated ways to support the participation of all children in local governance processes which increase the accountability of State and local government actors to children. CWC are pioneering in their work, and are effective in documenting and disseminating the lessons learned to inspire and inform other children's organisations, CBOs, NGOs, and INGOs within and beyond the Asia region.

The journey of learning and inspiration continues and all of us need to continue collaboration to ensure that all children, especially the most marginalised children, including children with disabilities get space and opportunities to express their views and to be heard within their families, work places, schools, communities, in local and national governance. We need to continue to advocate that Governments take responsibility to put in place mechanisms and to support processes that allow the realisation of children's civil and political rights, so that more and more girls and boys can safely and pro-actively be active citizens.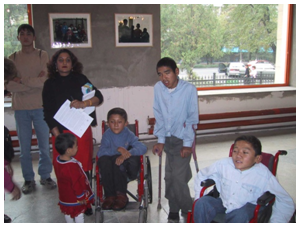 Gurucharn Virdee – Inter Agency Standing Community GenCap Gender Adviser in Afghanistan
We as adults have much to learn from children. Yes, CWC provides a platform for children and young people to participate but gives them much more as this process comes from the heart. Truly, the work of CWC is transformational.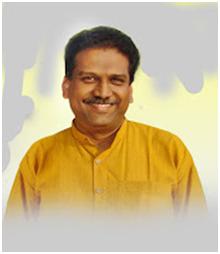 C. Jim Jesudoss – Executive Director of Sakthi Vidiyal, State Convenor of Federation of Children's Movement for Right to Participation, India

Warm greetings and hearty congratulations to you all. The nomination is not a surprise to me because I know how much hard work you have put in promoting child participation not only in India but also around the world in many countries. CWC deserves this recognition and we shall look forward to joining hands with you in future endeavors.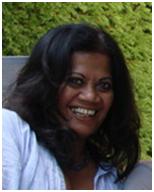 Priyanthi Fernando, Executive Director, Centre for Poverty Analysis (CEPA), Colombo, Sri Lanka
CWC is special for lots of reasons – its goals, its commitment, its achievements, its organisational culture, its people. What I admire most, is the fact that it uncompromisingly walks the talk, sticks to what it believes in, and maintains its principles in everything it does. I have witnessed how adults in CWC work with children with no hint of patronising them, and how the children respond with much enthusiasm and creativity. I congratulate CWC on this well-deserved nomination. The world has a lot to learn from them.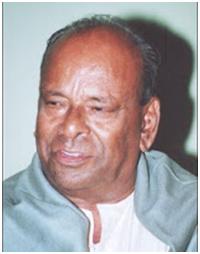 Dr. N. Rathna – former Director, All India Institute of Speech and Hearing (AIISH) and Ali Yavar Jung National Institute for the Hearing Handicapped (AYJNIHH), India
We are very proud that the CWC has been nominated for the Nobel Peace Prize. You and your team of colleagues and more importantly, all your children have worked hard and well, really participating in development, that you really deserve the recognition. The world-wide recognition is welcome as it gives you a greater opportunity to bring into greater focus on what you have held important for all times – Child Participation in decisions regarding them and recognition of the difference between Child work and child's exploitative labour. This gives you an opportunity to awaken the whole world to the truth that children should be given an opportunity to participate and that they must be heard.
Gerison Lansdown – children's rights consultant and advocate; founder-director,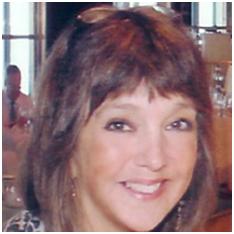 Children's Rights Alliance for England
CWC has been for many years a beacon of passion, commitment, creativity, reflection, analysis and advocacy for and with children to strengthen awareness of their rights and build real change in their lives. It is brilliant that it has been acknowledged with such a fantastic award. What an achievement!
Berit Knudsen – Regional Coordinator, Cambodia, Lao PDR, Sri Lanka, Zambia at Redd Barna, Norway
Congratulation, this is fantastic news. You have always been a great organization and you and the children deserve this.
Judith Ennew – Visiting Senior Research Fellow in the Gender Studies Programme, Faculty of Arts and Social Sciences, University of Malaya
A well deserved nomination – I am so pleased for you, for child workers and for children's rights.
William Myers – education consultant, for adviser to UNICEF and ILO
You have worked so hard and tirelessly on this issue, and to such effect, that this nomination is highly deserved. It has been a pleasure and inspiration to have known and worked with you, and now to celebrate with you a just recognition of your work.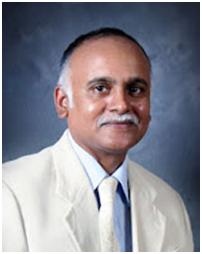 T.R. Raghunandan – Former joint secretary of Rural Development and Panchayati Raj, Government of India
This is a wonderful recognition. Through this, I hope the way in which children have been democratically empowered gets highlighted. I also hope that finally, Karnataka State will wake up to the great service that CWC has been rendering.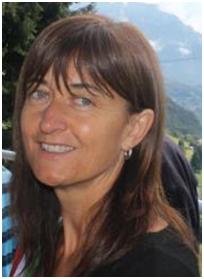 Antonella Invernizzi – Senior Lecturer at the Department of Applied Social Sciences, Swansea University, United Kingdom
This is very special news, precious in times when good news is quite rare. I hope this will bring CWC, and all the movements that work with the agenda you put forward, the resources that are needed… and contributes to deeper thought in this part of the world about respecting working children, their identity and their struggle.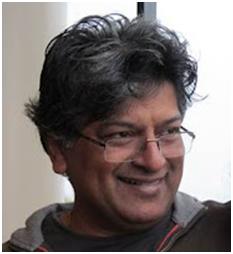 Vijay Chandru – Chairman & CEO, Strand Life Sciences and High Panel for Science & Technology, UNESCO
CWC's experiments with child participation in democracy in Kundapur and particularly with the Makkala Panchayats are one of the most imaginative and inspired developments I have witnessed in India in the field of development in the last two decades. The question I have often asked myself is why this is not replicated across the nation as a transformational programme. I hope the recognition of the work at CWC implicit in the Nobel nomination by the Norwegian Parliamentary Committee will provide the impetus for wider adoption of child participation as a fundamental right.
Arlene Manoharan – Centre Co-ordinator at Centre for Child and the Law, NLSIU, India
This is truly wonderful news and a fit recognition for the sustained and nuanced efforts that CWC has been making all these years to promote the recognition of children's strengths, and their unique power to make the world a better place. I have personally been enlightened by your work and writing, and at CCL too we are happy to be working in solidarity with you to advocate for accountability to children.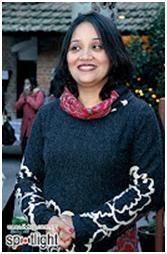 Sumnima Tuladhar – Executive Coordinator in CWIN-Nepal
We are so proud of your nomination for the Nobel Peace Prize. This is a true recognition for the broader movement for children's participation. We believe that you have managed to bring children's right to participation and self-determination to centre stage. We appreciate all your genuine efforts towards advocating for children's right to participation.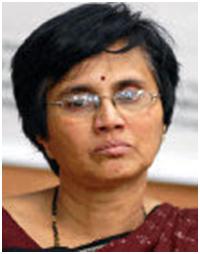 Nina Nayak – Chairperson, Karnataka Commission on Protection of Child Rights, Bangalore, India
We share your happiness and pride and wish you and all the children you continue to empower best wishes for the final selection.

David Gribble – Co-ordinator, International Democratic Education Network (IDEN), United Kingdom

What I find astonishing when I read about CWC is the degree of trust in the knowledge and awareness of young people, and the way these young people have been enabled to influence and assist local government. This shames Britain, where children often have no influence in their own schools, let alone in their local communities. I very much hope that the influence of CWC will soon spread over the entire world.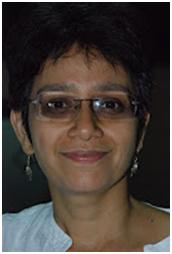 Sunita Rao – Member, Kalpavriksh, Pune, India
What an honour and recognition. I think regardless of the final outcome, the worth of the work will go undisputed.
Dr. Victor P. Karunan – Deputy Representative, UNICEF, Malaysia
This is wonderful news. Wishing you all the very best.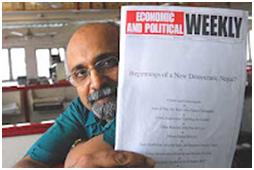 Ram Manohar Reddy – editor of The Economic and Political Weekly, India
Congratulations, this is an incredible level of recognition for your work over the decades.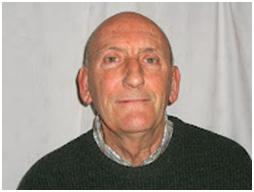 Douglas Springate – educationalist and former lecturer, University of Greenwich, United Kingdom

Most research about children is done on them by adults or in a few cases with them lead by adults. Training young children in research techniques gives them the skills to do their own research and thereby throw new light on their lives in which of course they are the experts.
It was therefore a revelation to me when I was first exposed to the work of CWC. Not only had CWC been actively training many children as researchers but that the children had then achieved some extensive research exercises which local politicians in Karnataka had listened to and acted on. Further the children had developed an involvement in each local ward and district presenting their own ideas which were incorporated into the 10th National Five Year Plan. The voice of the child is not only heard but responded to. The region of India that CWC is situated in has much to teach the world about children's voice and participation. Keep up the excellent work, CWC.
P.E.Reji – Programme Coordinator, South Zone, TDHSRO, India

Hearty congratulations for the wonderful achievement of getting nominated for the Nobel Peace Prize by the Norwegian Parliamentary Committee. This is indeed a great acknowledgement and appreciation of your work on children's rights and particularly, children's right to participation. We wish and hope that you get the Prize.
Maartje Aarts, Ger Haan and Lia Von Hooff – Consultants for MIAN: Micro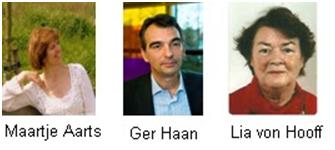 Insurance Association Netherlands
Coming from the Netherlands where children's rights are well regulated we were highly impressed by the way CWC is involved in educating children. It is easy to condemn the fact that children are doing an adult job when one is not familiar with local circumstances.
We were struck by the mutual respect between CWC Management and Staff and the children staying at the compound. It was with great pleasure to see happy children living a life of education, professional training as well as leisure with the air full of laughter and joy.
The people of CWC showed us the importance of finding out what our children need to grow up to responsible human beings and how to guide our children by giving them the opportunity to grow up in accordance with their abilities and capabilities to balanced, responsible human beings.
Hiran Dias, Asian Institute of Technology (AIT), Thailand
This is great news. CWC has been doing a fantastic job that no other organisation has attempted, finding ways for children to participate in decision making that affect their lives. They have shown so much creative innovation, and have hit their heads on concrete walls of attitudes and broken them down. I had the opportunity to see this at first hand…. the hard work, creativity, love and devotion, patience and the commitment to tread the path on which no other had tread on …. and the children have loved this and responded wholeheartedly. CWC deserves this long overdue recognition.
Rajni Singh – Partnerships & Programmes Manager, ChildHope, United Kingdom

Congratulations to CWC for the nomination for the Nobel Peace Prize. Amazing news! As always we are so very proud of CWC and the work that you do with children.
Julian Kramer – Head of Analysis Unit, Directorate of Integration and Diversity, Norway

Congratulations! We thoroughly agree with the nomination of CWC for the Peace Prize and we are holding our thumbs for you.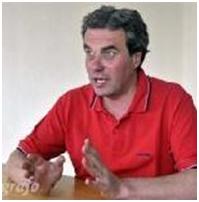 Cristiano Morsolin – Social worker; operator of international networks to defend children rights in Latin-America
Nandana was chairperson of International Working group on Child Labour; her leadership in international networks is very important. Thanks to the foresight of of Nandana, of Kavita, of Ganapathi, of Manjula, of all Bhima Sangha, of all CWC – an important example for all.
Christie Nash – Projects Coordinator at the Trent Centre for Community-Based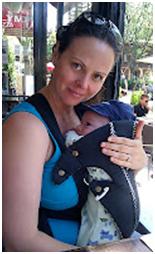 Education, Canada
This is amazing news! I can think of no organization more deserving! Many many congratulations to you all. Your work is inspiring for a better world.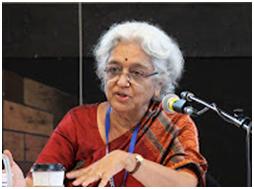 Devaki Jain – best known for her work on development, South Asia, and feminist economics. In 2006 she was awarded the Padma Bhusan, the third highest civilian award from the Government of India
This really gives one hope that your dedicated work on cutting edge issues is recognised.
Fabio Cattaneo – President Association Little Hands, Italy
This is a marvellous recognition of all your tireless work in support of working children's right to participate directly and actively in the defence of their quality of life, their own opinions and their rights from their point of view. This is a very important symbolic step forward that shines a light on an often wilfully neglected issue.
Fumino K Narasaki – Senior Communication Officer, Plan Japan
Great & encouraging news. Congratulations!
Messages of support and congratulation were also gratefully received from:
Thomas Nigel – Professor, Childhood and Youth Research, School of Social Work, University of Central Lancashire, United Kingdom
Nupur Bhattacharya – CRC Programming & Advocacy Director, Save the Children Norway, Nepal
Mereia Carling Fiji – Social Policy Specialist, UNICEF Pacific
Martha Nelems, Consultant, Columbia Group for Children in Adversity, Tunisia
Dr. Raj Kumar Khatri – IAS, Secretary to Government Infrastructure Development Department, Bangalore, India
Dag Endal – Project Coordinator and Ellen Bjølseth – Information Manager, FORUT, Norway
M. F. Marikkar – Project Coordinator; Terje Heggernes Resident Representative, FORUT SriLanka
Andal Damodaran – Vice-President, Indian Council for Child Welfare, Tamil Nadu, India
B. David – State Programme Manager, Centre for Advocacy and Research, Bangalore, India
Kanchan Kaur – Dean, Indian Institute of Journalism and New Media, Bangalore, India
Sai Prakash – President, Erin Foundation Bangalore, India
Gururaja Budhya – Secretary, Urban Research Centre, Bangalore, India
Raghavendra Bhat – Child Protection Project Coordinator, UNICEF, Raichur, India
Kumar Bhattarai – Vice Chair Consortium, Child Workers in Nepal Concerned Centre, Nepal
Anita Mathew – Consultant on Women and Child Rights, Goa, India
Dr. Bijaya Sainju Ph.D. – CONCERN, Nepal
Amod Khanna – Director, Towards Action and Learning (TAAL), India
Neetu Sharma – Fellow and Projects Manager, Centre for Child and the Law, NLSIU, Bangalore, India
Lokendra Poudyal – Consultant, WordLink, Kathmandu, Nepal
Dulan de Silva – Executive Chairman, Berendina Microfinance Institute, Berendina Development Services, Sri Lanka
Achyut Das – Director, Agragamee, India
Saurav Kiran Shrestha – President of Social Work For Development, and Head of Social Work Department, Classic College International, Nepal
Vipin Bhatt – Consultant, Child Participation and Protection, India
Dulcine Crasta – Coordinator, DWCD, UNICEF, Bangalore, India
Ashish Kothari – founder-member, Kalpavriksh, India
Mallikarjuna Konduri – Executive Creative Director, Apparatus Media Lab, India
Kevin Kuebler – Co-Founder, Silver Heights Capital Management Inc., Canada
Eleanor Fritz – Board Member, TMX Group Inc, Canada
Sanji Powell – Director, Retail Banking Technology, CIBC, Canada
S. Sivashankar – Regional Manager, Northern Region, Save the Children, India
Dinesh Kamath – Managing director, LG Industries Koteshwara, Kundapura, India
Dr. Manu N. Kulkarni – Professor Emeritus, Siddaganga Institute of Technology, Tumkur, Karnataka; Member of the Prime Minister's National Commission on Population, New Delhi
Maya Sitaram – writer and development professional
J R Dwarakanath Naidu – President, International Volunteers Trust, India
Enuga Reddy – former Assistant Secretary-General, United Nations and director, UN Centre against Apartheid
Prashanth Kini – Manager, Finance and Administration, CSI India Steels Udupi, India
Prathibha Nandagudi – Coordinator, Asha for Education, United States
Abhishek Hegde – Consultant, CRM, Cognizant, Hyderabad, India
Gautham Bhat – Public Relations Officer, Rangadore Memorial Hospital, Bangalore, India
P.V.Hegde & Vinoda R Joshi – Habbanamane, Bandagadde, Keladi, Sagara, India
Amod Khanna – Director, Towards Action And Learning, India
Purushotam Adve – Artist, Udupi, India
Vinay Baindur – independent researcher, Bangalore, India
Deepa Dhanraj – filmmaker, Bangalore, India
Vasundhara Das – Artiste, India
Kathyayini Chamraj – Executive Trustee, CIVIC, Bangalore, India
Kalman Narayan – Founder, America India Foundation, India
Eyal Ram – Exceutive director, The Institute for Democratic Education, Israel
Havovi Wadia – Founding Team, Lehar, India
Dr. Arun Kumar – Director, Training, Research and Alternative Communication at Committed Communities Development Trust, India
Suresh Heblikar – Kannada filmmaker, director and actor. He is also a well known environmentalist, founding the Eco-Watch NGO in 1998, India
Nirja Mattoo – Chairperson, Centre for Development Corporate Citizenship, SPJIMR, India
Raghunandan Hegde – Swagath Education and Community Action, India
When you look into a child's eyes you expect to see hope, trust and innocence; but when you see these signs of childhood are replaced by betrayal, hunger, fear & suspicion, we need to take a serious stock of ourselves and the society we have created.

- Nandana Reddy | CWC

Related Posts

More posts: education