CWC calls for decentralised response to malnutrition
Posted on August 09, 2012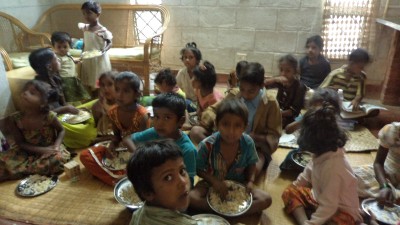 Roshni Nugehalli and Rav Gera of CWC today published a piece in the Deccan Herald calling for Panchayats and Urban Local Governments to be given powers to address Karnataka's growing malnutrition crisis.
Step into any of Karnataka's glistening malls and you will see a wide range of exciting world cuisine for sale. But away from the glamour, thousands of children across the state do not have enough to eat. It's a disgrace that more than half of Karnataka's children under the age of six are malnourished. The Integrated Child Development Scheme (ICDS), set up by the government to tackle malnutrition has been mired in corruption and controversy. Now with the threat of widespread drought looming over several districts, we can expect further reductions in availability of nutritious food for children. With the state failing to make ICDS work effectively, an alternative implementation framework is desperately needed, which places responsibility for feeding our children in the hands of those best placed to do it – the elected local governments – the panchayats and municipal corporations…
Any proposed long-term approach cannot continue to rely on the state for direct implementation of ICDS. It requires a shift from centralised implementation to decentralised implementation by elected panchayats and urban local bodies (ULB)…
Read the piece, or read more about CWC's work on strengthening local government.