Children of Kundapura Taluk receive assurance from Assistant Commissioner to protect their rights
Posted on March 16, 2017
For the favour of publication:
Date: March 8, 2017
Occasion: International Women's Day
Children of Kundapura Taluk receive assurance from Assistant Commissioner to protect their rights
Close to 168 representatives of children, women, Makkala Mitras, Mahila Mitras, elected members of the Panchayats, officials, Police officers, media persons took part in the Taluk Level Consultation to discuss about danger zones, violations children face in the name of protection and the impact of sale of liquor – all burning issues affecting the protection and wellbeing of children and women.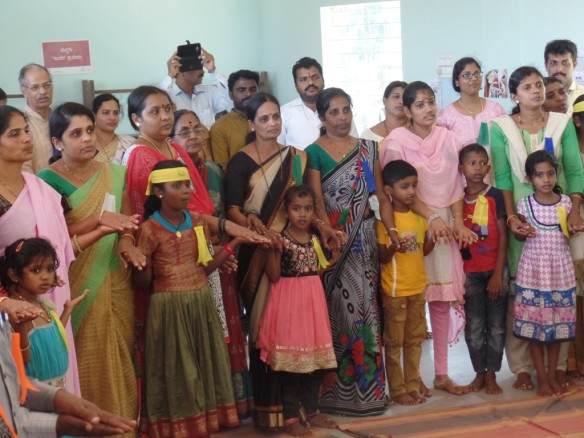 Children who have experienced the trauma of raid and rescue operations against working children spoke strongly about the experience "We are being caught rudely; they don't care about our troubles or about the reasons that force us to work. They kept us locked up without allowing us to meet our parents and we were beaten. Do not lock us up" Responding to them, Labour Inspector, Sri Satyanarayana said he would be happy to work together with children, Makkala Mitras, Mahila Mitras to develop a model, comprehensive response to child labour in the Taluk that is empathetic to children.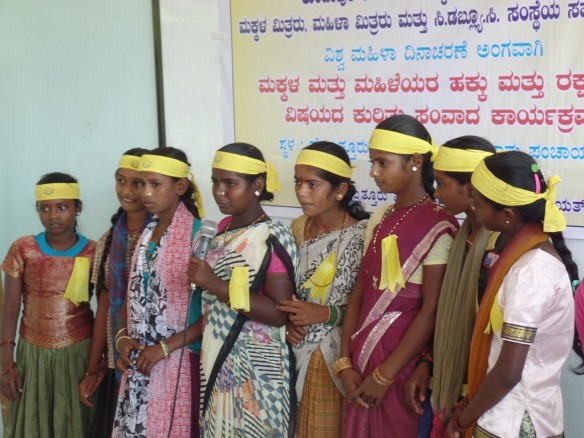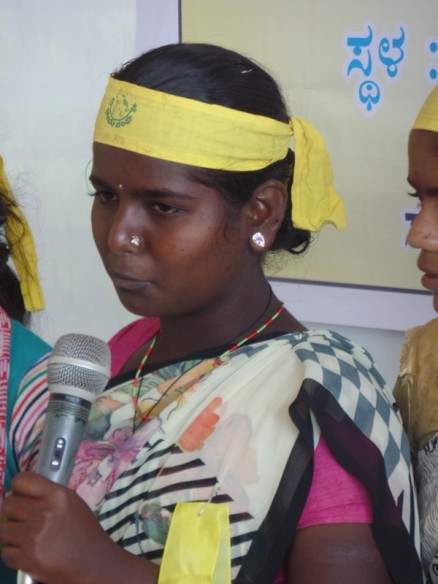 Pavan, Dhanush and Amrita, children of Alur shared about their efforts to close exposed quarries in their Panchayat following the death of one of their friends. Sri Manjayya Shetty, former Zilla Panchayat Member outlined their continued struggle in 12 other Panchayats where more children had lost their lives. In response, Assistant Commissioner assured to review the situation and take steps to ensure safety of children.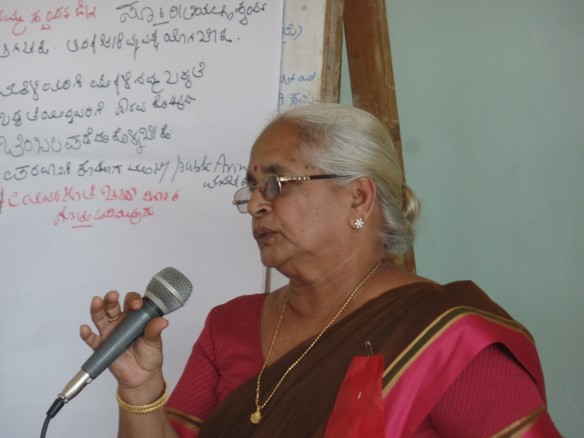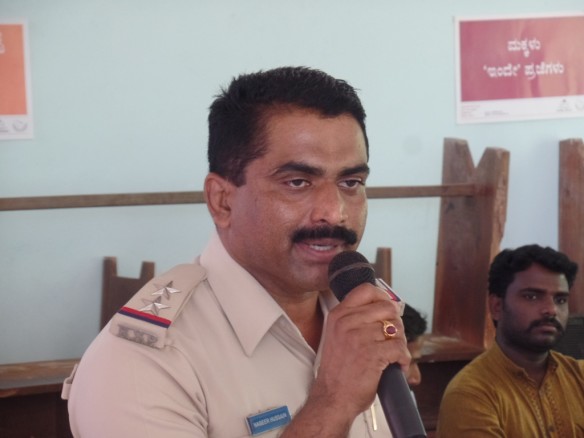 Responding to women who spoke with deep anger against the sale of liquor and gave examples of their collective agitation in several locations which are yet to find success, Assistant Commissioner  assured of organizing a meeting between District Commissioner and Commissioner of Excise speedily to address this along with supporting community action'. Sri Nasser Hussain, PSI, Kundapur said "In case of Illegal sale of liquor please bring to our notice, we will take action".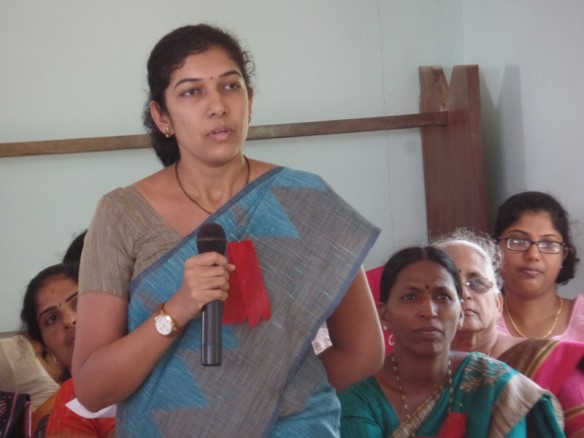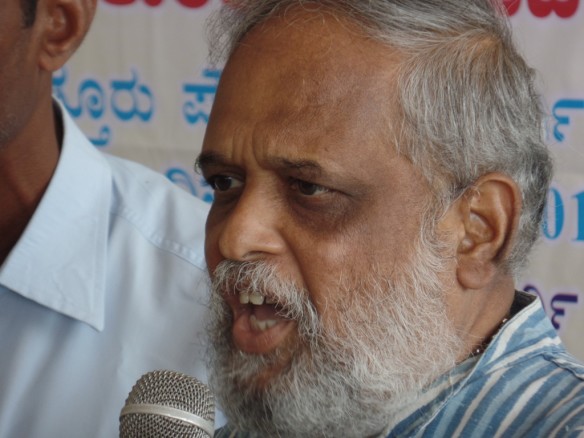 Damodara Acharya, Executive Director of the Concerned for Working Children which organized the event, presented the main outcomes of the Consultation and announced the Taluk Level Task Force to Create child rights friendly Panchayats in Kundapur consisting of representatives of children, women, elected Panchayat members and officials. 
Sri Satish Poojari who presented several issues of children's rights violations explained how children and women find it very hard to find justice in the present system. He added "we need to challenge and change the system and have the moral courage to do that to ensure justice to them".
Speaking at the event, Sri, S. Janardhan, Former president of Maravanthe Panchayat highlighted that the Grama Swaraj Panchayat Raj Act holds as its core, the mandate and responsibility of the grama panchayats to uphold the rights of its citizens and to enhance the quality of life of  all the people in its constituency especially those who are most marginalsed. He emphasized the role of the Social Justice Committee as being of utmost importance to ensure this. 
Role of the Concerned for Working Children in the district to uphold rights of children and women was appreciated by all present.
This Taluk level consultation to discuss violation of rights of children and women and ways to counter, resist and prevent them concluded with a collective oath taking programme where all the participants committed themselves to uphold rights of children and women and to support each other in the collective efforts. The event marked the International Women's day and was held at Korgi Panchayat, Kundapur.
For more details please contact:
Kavita Ratna: 9448990480