Mahesh: struggling to balance work and school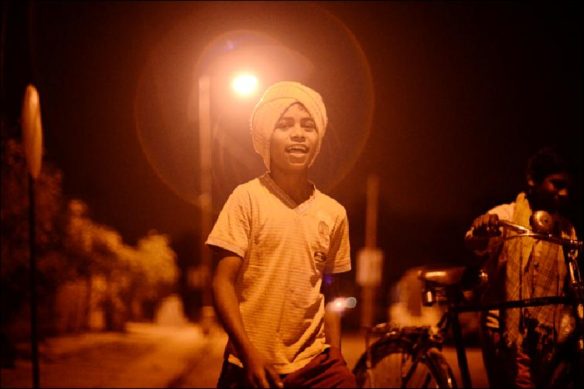 Mahesh, 11, works at a local market in Bangalore every day. He struggles to combine work with school, getting up at 4am every day to work for a few hours before the school day. His family migrated from neighbouring state of Andhra Pradesh to look for better earning opportunities.
"When I was eight, my mother asked me if I could work. She didn't force it on me, but I understood her need," says Mahesh. "My father is an alcoholic and he spends money, brings none home. So the burden falls square on my mother and me. My sister is still young – she's just seven – and can't work."
The money Mahesh makes from work helps his family meet the cost of food and bills. But it also helps Mahesh stay in school, by paying for books and equipment.
Mahesh's family needs support to enable him to cut down his working hours and focus on school. But Mahesh says that instead of help, the system gives him only harassment. Each year hundreds of working children are forcibly 'rescued' from their jobs and incarcerated in children's homes.
"Sometimes when we try working, people treat us like criminals. The police will come and lock us up. I don't want people to treat me as a criminal. I am not a criminal," he says. "I am working to earn a livelihood and to support my family, I am not stealing from anyone."
Watch a video about Mahesh:
CWC works with children like Mahesh to help them stay in school and secure better conditions at work. Read more about our support for working children.
Write-up: Gayatri Parameswaran | Photo & video: Felix Gaedtke
When you look into a child's eyes you expect to see hope, trust and innocence; but when you see these signs of childhood are replaced by betrayal, hunger, fear & suspicion, we need to take a serious stock of ourselves and the society we have created.

- Nandana Reddy | CWC

Related Posts

More posts: education